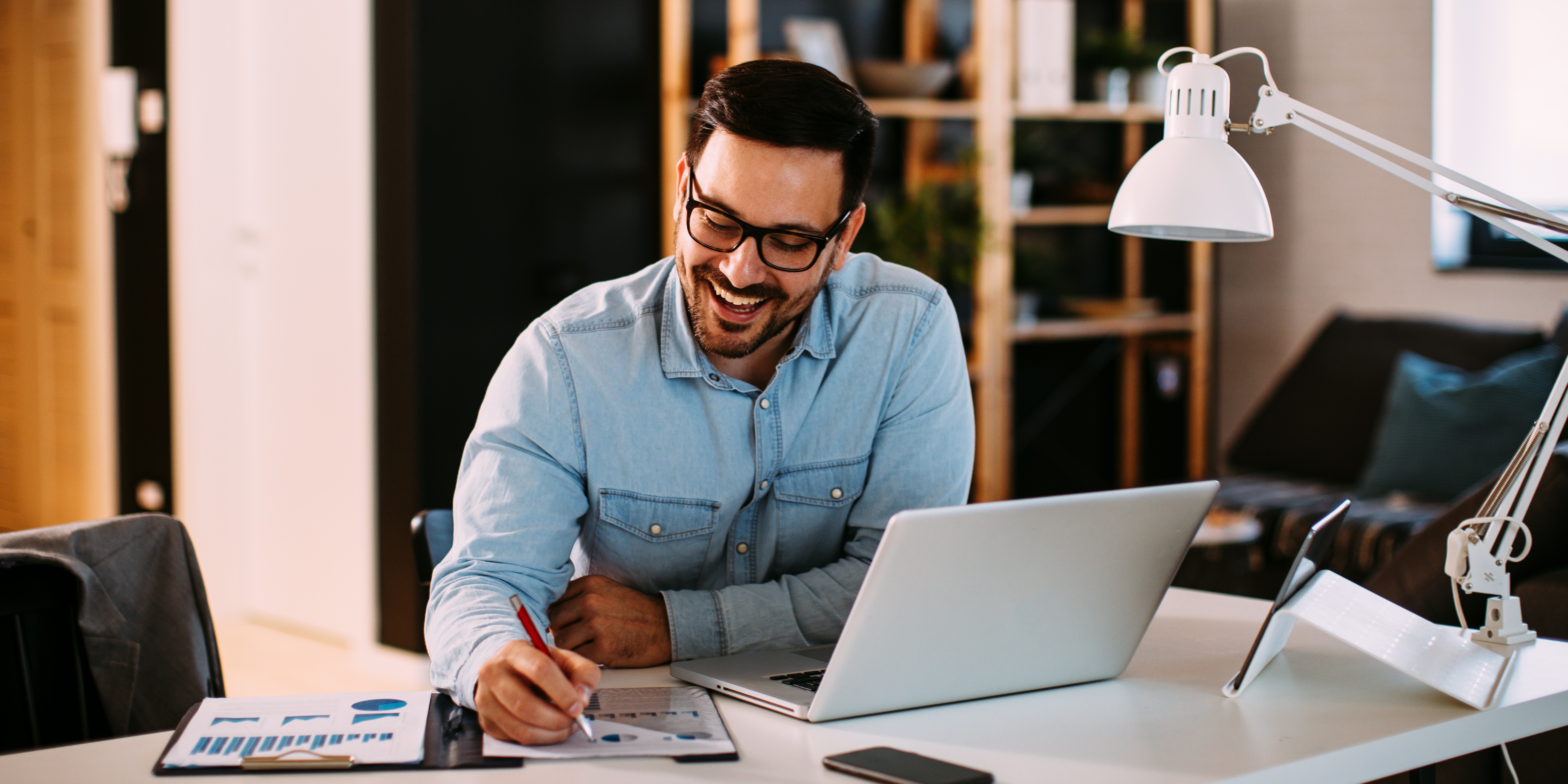 In October 2020 Wisdom Labs launched a month-long mindfulness challenge in partnership with LinkedIn to help companies attain positive behavior change through consistent mindfulness practice. LinkedIn's employees previously piloted the program in 2019, which received high praise and increased engagement from participants at the company.
This October, nearly 7,000 participants from over 85 global companies participated in the 30-Day Mindfulness Challenge.
The challenge included Wisdom Labs' current clients LinkedIn and Merck, among others, as well as dozens of newcomers including Autodesk, Quora, and Tesco. Participating organizations ranged in size from 10 to 10,000+ employees across technology, health and wellness, education, finance, biotech, consulting, and non-profit sectors.
Throughout the challenge participants in over 20 countries on five continents logged in excess of one million minutes of mindfulness practice throughout October on Wisdom Labs' Wise@Work App. The experience was designed to encourage sustainable workplace mindfulness habits that are becoming more and more in demand in today's working world. Leaning on community and competition, users practiced daily to stay atop an internal leaderboard of their peers, while participating organizations sought to achieve the highest company engagement rate for a grand prize.
Wise@Work App Usage Heat Map
(Oct 2020)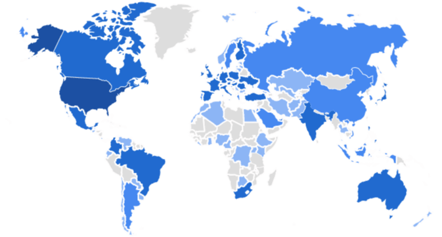 Measurable Results
The Wise@Work App administered a wellbeing assessment to participants at the start of the challenge and after 120 minutes of practice. Statistically significant improvements were found for all surveyed categories (N = 1,208) for those that completed a post-test.
Participants reported, on average, a 17% increase in "Calm and Balance," a 7% increase in "Focus and Productivity," and a 6% increase in "Connection and Teamwork."
Many participants praised the content, organization, and benefits of using the app. Director of Learning and Organizational Development at Sionic, a global financial services firm, said the Wise@Work App is "so polished," and "the content is such high quality."
Scott Shute, Head of Mindfulness and Compassion at LinkedIn and a frequent collaborator with Wisdom Labs, expressed how "incredibly simple" the Wise@Work mindfulness challenge was for his team to participate in, with step-by-step instructions and regular email communications guiding them throughout the month.
In addition to enthusiasm and engagement from participants during the challenge, Wisdom Labs anticipates that participants will continue their practice. After last year's pilot program, LinkedIn employees recorded a 5x increase in engagement with the Wise@Work App following their monthly challenge.
Building Better Workplaces
Wise@Work uses a science-based approach to help employees face uncertainty, navigate change and loss, develop resilience, and create collaborative and inclusive workplaces. With content designed specifically for work and instant recommendations based on situations and moods, the platform gives HR leaders a powerful tool for individual professional development.
Wisdom Labs prides itself on adapting to changes in the working world. In the spring of 2020, the company launched new crisis-related content and a Coronavirus Support Kit to address the COVID-19 pandemic. In response to a summer filled with civil rights movements and racial justice protests, the company partnered with Michelle Maldonado to combat Unconscious Bias at work. Wisdom Labs' flagship offering, Wise@Work Communities, is also fully accessible to remote teams, helping to ease workplace loneliness at a crucial time when many are still working from home.
Bring Mindfulness to Your Workplace
At a time when engagement, mental health, and communication are increasingly crucial to the success of global businesses, Wisdom Labs provides the solutions teams need to retain and develop their employees. Get in touch with Wisdom Labs to learn more about the Wise@Work solutions or sign up to receive updates about our next Mindfulness Challenge.