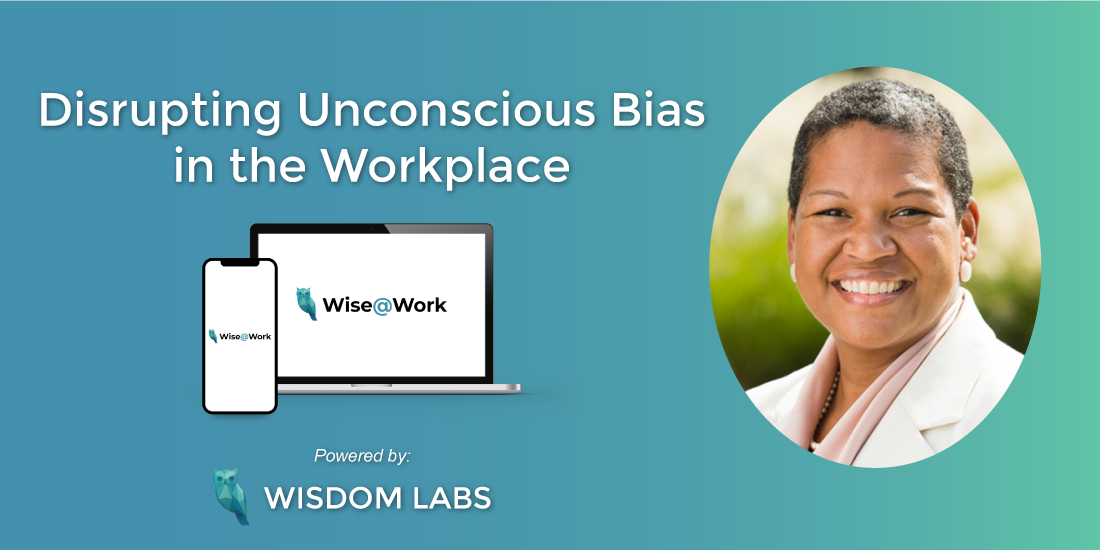 Disrupting Unconscious Bias in the Workplace
Wisdom Labs is excited to announce a new partnership with Michelle Maldonado (CEO of Lucenscia, A Bridge to Better) to provide a series of online training materials that aim to tackle unconscious bias through the lens of mindfulness.
The program will officially launch on August 6th, 2020 with a Live Webinar entitled "Disrupting Unconscious Bias in the Workplace" featuring Michelle Maldonado and Wisdom Labs Chief Science Officer Parneet Pal, MBBS, MS.
Understanding the ongoing importance of this topic, Wisdom Labs will also launch matching 7-part series on the Wise@Work mobile app and our flagship Wise@Work Communities platform which will also become available beginning on August 6th. The aforementioned sessions will leverage Michelle Maldonado's own voice and expertise on the subject, helping individuals and teams digest these concepts and add powerful, compassionate workplace skills to their tool belt.
Explore Michelle's Unconscious Bias sessions on the Wise@Work App.
About the Program:
The webinar and accompanying Wise@Work sessions set to be released on August 6th, 2020 will cover:
The science behind biases and how they show up at work

Navigating microaggressions and privilege related to race, gender, socio-economic status and more

The role of Mindfulness and Compassion in disrupting biases and building psychological safety

Practical actions for leaders and individual contributors to build diverse, inclusive, and equitable workplaces
"We are at an inflection point where we are being invited to choose a better way to live and lead in the world. For us to move forward together in compassionate dialogue and wise action, we need to understand our historical and present states of being with clarity and accountability. The "Disrupting Unconscious Bias in the Workplace" webinar and supporting Wise@Work series is a supportive step and helpful resource in that direction." said Michelle Maldonado on her involvement in the programming.
Parneet Pal, MBBS, MS, Chief Science Officer at Wisdom Labs adds "We are all anxious to confront our frustration related to racism, inequity, diversity and inclusion in a meaningful way—especially in the workplace. Michelle brings a thoughtful, personal and compassionate perspective that empowers leaders and individuals alike to take immediate, wise action."
Update: The webinar has concluded, but you can still watch the entire session by following the link below:

---
---
______________________________________________________________________________________________
As mindfulness practitioners and advocates, Wisdom Labs understands that real habit change doesn't happen overnight. In order to weave mindfulness into a company's culture we built Wise@Work Communities, our unique, peer-to-peer learning platform designed for modern work life. Get in touch with us to learn more: